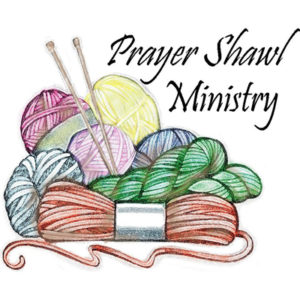 Prayer Shawl Ministry Team
Celebrates Their Fourth Year Anniversary
On January 18, 2019
Since our ministry began in January 2015, 375 prayer shawls have been made and 325 prayer shawls have been given to recipients. We have sent prayer shawls to:
Boston, MA Cedar Springs, MI
Cape Cod, MA Indialantic, FL
Philadelphia, PA Atlanta, GA
Annapolis, MD Texas
Surf City, NC Connecticut
Wisconsin California
Utah South Carolina
Raleigh, NC Chicago, IL
New York City, NY Gaithersburg, MD
Kentucky New Jersey
Rapid City, IA Washington
Hanover, PA Fort Collins, CO
Pittsburgh, PA New York
Tampa, FL Tennessee
Black Mountain, NC Annapolis, MD
Romania Zambia
We have also given shawls right here and in and around Wallace. 30 Prayer Shawls were given to Dayspring of Wallace residents in November. We are very grateful for the generous donations to our ministry provided through our fellowship dinners sponsored by the Congregational Care Ministry Team. Also, yarn donations and money donated have enabled us to provide these wonderful handmade items. We are thankful for our ministry team and their interest in creating lovely prayer shawls for lovely people. If you can knit or crochet and would like to join our Ministry Team, please contact Dottie Obenour or one of the members: Mary Ayres, Helen Brinkley, Mary Carone, Marilyn Frater, Susie Gaus, Carol Potter, Barbara Swetits, Sandy Ward, Vanessa Ward, Joan West. Shirley Carlton and Joey Fussell head up the Happy Hearts Ministry. The Happy Hearts are used by patients recovering from breast cancer surgery and heart surgery.