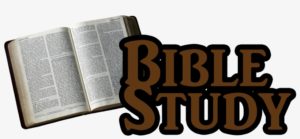 You are invited to join the minister for a weekly Bible Study on either Monday night from 7:00 – 8:00 p.m. or Wednesday morning from 10:00 – 11:00 a.m. The Monday night study is via Zoom. The Wednesday morning study is in person in Room 304 and via Zoom. The Zoom invitations/links are emailed on Monday of each week.
Join us for good fellowship and study of God's Word as we read and discuss the sermon text for the following Sunday.
All scripture is inspired by God,
and is useful for teaching, for reproof, for correction,
and for training in righteousness,
so that everyone who belongs to God may be proficient, equipped
for every good work.
2 Timothy 3:16-17