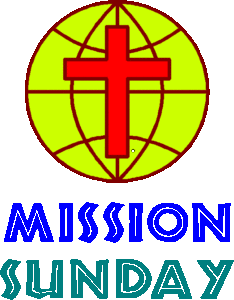 Sunday, March 11, 2018
5:00 PM
Rev. Dr. Doug Cushing, Guest Speaker
Wallace Presbyterian Women Coordinating Team is pleased that the Rev. Dr. Doug Cushing has agreed to be our guest speaker for the annual mission program and covered dish meal on Sunday, March 11 at 5:00 PM. He will be speaking on his recent trip to Iraq with "The Iraq Partnership Network – Presbyterian Church USA". Everyone is encouraged to attend and bring a covered dish.
Dr. Doug Cushing is the Organizing Pastor of the Bridge Presbyterian Church in Leland, NC. Doug was born and raised outside of Milwaukee, WI. He attended Carroll College earning B.S. degrees in Clinical Psychology and Communications. Doug earned a Master of Arts in Christian Thought from Trinity Divinity School; a Master of Divinity from Princeton Theological Seminary and a Doctor of Ministry from Columbia Theological Seminary. Additionally, Doug has studied in Israel and at the University of Aberdeen, Scotland.
An ordained minister in the Presbyterian Church, USA, Doug has served churches in Chicago, Philadelphia and, most recently, in the Upstate of South Carolina where he served as Founding Pastor of the Tyger River Presbyterian Church. During Doug's ministry at Tyger River, he organized and launched the Tyger River Children's Center (a faith-based after school program enrolling 100 students) and The Carpenter's Table Community Outreach Center (a food pantry feeding over 2000 people a month).
Doug is also a coach and consultant for new church pastors with Pinnacle Leadership Associates. Last year, Doug published his first book: Where There's No Road At All: Adventures in Church Planting.
Doug and his wife Sharon live in Waterford of the Carolinas along with their 10 year old Cocker Spaniel named Mattie. They both enjoy sailing, traveling and watching the Green Bay Packers – of which Doug is a part owner of the team.