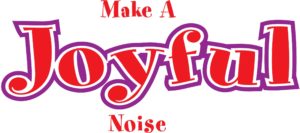 Hello,
I hope everyone is doing well. I am excited to share with you information about this year's Kirkwood Creation Camp. Our theme this year will be Make a Joyful Noise and camp will be held June 5th – 9th. Below is the tentative schedule for the week.
June 5th- Sunday- 3-7pm – Swim test
June 6th- Monday- 9-3:15pm
June 7th- Tuesday- 9-3:15pm
June 8th- Wednesday- 9-3:15pm
June 9th- Thursday- 2pm-7pm
We are actively looking for campers and adult volunteers. If you are interested in participating, you will need to complete the attached forms and submit the registration fee of $20. All forms can be emailed to me (lindsayskidmore@gmail.com) or mailed to the church office. All payments should be submitted to the church office/website with the note Kirkwood Creation Camp.
All participants interested in attending Creation Camp will need to complete the attached registration forms:
Youth or Adult Registration Form
YMCA Form
Submit $20 registration fee
All registration forms need to be submitted to lindsayskidmore@gmail.com by May 1.
Please do not hesitate to reach out if you have any questions.
Thanks,
Lindsay Skidmore
Click on these links for forms:
Kirkwood Youth Registration Form