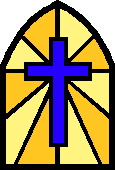 Every once in a while all of us could use a helping hand with meal preparation.  Your Doctor orders you to stay off our feet or there is a death in the family.  Perhaps an illness or accident has made it difficult to get a hot meal on the table.  The Congregational Care Meals Ministry is just the group to help out.  We are currently looking for volunteers to periodically make a meal for members of the church who need our assistance.
These meals do not have to be complex or gourmet. Simple soups, crock pot meals or casseroles are always welcome.  There are two important parts of this ministry: the food itself, and the connection we make with people on a personal level.  Being involved in this ministry will allow you to get to know the wonderful people in our church family.
Please consider volunteering to make an occasional meal for our church family members in need.  If you know of someone in the church who could use a helping hand with meals or if you wish to request a meal for yourself, please feel free to call the church office or contact me directly.
I can be reached via email at glhcrou@hotmail.com or by phone on 910-665-1131. 

Thank you for your help,

Gerri Hanson